Providing a Leading-Edge Training Hub with Next Level Solutions
For Demonstrating Limitless Potential in New
Definition Leadership

Gina Gardiner Associates - Lifestyle & Career Coaching for Upper Holloway, Archway, Tufnell Park


GGA Training offers a unique suite of training options designed to help industry leaders, businesses, organizations and more to…
Make the most of your resources
Reach performance goals
Accelerate, maximise and maintain your success
We offer a wide array of virtual training formats including : intensives, masterminds, retreats, webinars, seminars and more to help you find great solutions, to reach your performance goals and achieve lasting success in today's economy.
We are currently offering our COVID-19 Compassion Rates to learn more click on the training tabs below or contact…
To browse our training hub, select the tabs below: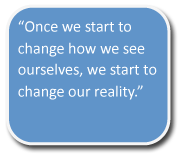 --Request Information-- Photo from Featured Project near Upper Holloway

Gina Gardiner's ability to educate, inspire, challenge and make her audience laugh has made her one of the UK's most respected inspirational speakers.

From strategic planning and effective delegation to solution finding and making the most of team members, over the past 30 years Gina's sessions have proved to be an inspiration to hundreds of individuals, small companies and larger organisations, helping middle and senior managers fulfil their personal and professional potential.

Promoting change through self-awareness, Gina uses strategies and techniques of Neuro Linguistic Programming (NLP) along with inspiring real life stories, including the affects of her demoralising ski accident, which leave people motivated by her 'can do' culture and better equipped to deal with any challenging issues life may throw at them.
Be your own best friend, not your own worst enemy
She says, "The biggest obstacle to our success is not our life situation, environment, education, genetics, time availability, parental support, bank balance or God-given talent ? it's US, our attitude, our thinking, our destructive habits, our excuses, our procrastination, our inability to make significant decisions, our amazing ability to blame, our fear, our pride, our ego, our apathy and our laziness. It's not about what's going on around us; it's about what's going on within us. Once we start to change how we see ourselves, we start to change our reality."

Gina's particular area of expertise is maximising leadership, working with those in managerial positions, their team members and even newly appointed graduates. All speeches, workshops and programs are tailored to the needs of individual organisations, making her a highly-valued on-going resource after her speaker sessions too.

Her commitment to deliver the best advice and training activities to a wide range of business sectors is evident from her portfolio of clients which range from schools and local governments to well-known organisations such as the National Health Service and Microsoft.

If you want your business to reach its potential, let Gina inspire you and your audience. Simply choose from a fifteen minute 'pep talk', a thirty to ninety minute keynote corporate seminar or a two day live-in program.

Call now on 01206 230497 or email us by click in the header of any page to arrange your FREE 15 minute initial consultation.
With her remarkable background in education and development, Gina has worked with businesses of all sizes throughout the country, and particularly in Upper Holloway. Her work has involved helping organisations become teams of highly developed, highly motivated, focused people in order to make the most of the human resources that they have available.
As well as her work with employers in graduate and personnel development, Gina has worked with hundreds of individuals facing career, professional and personal issues. A major part of this work has been in helping people to recognise that they have become workaholic and helping them to put this into perspective and re-focus their lives to achieve the balance that is perfect for them. Gina also works face to face and remotely with graduates seeking to take their early steps on the career ladder, from help in deciding their direction, through CV writing and interview techniques.
Although still based within easy reach of Upper Holloway, Gina's work has taken her all over the world and she has a number of books to her credit that are designed to help people help themselves. To find out how Gina can help you, call 01206 230497 or click in the header to send an email to upper@ginagardinerassociates.co.uk.