Providing a Leading-Edge Training Hub with Next Level Solutions
For Demonstrating Limitless Potential in New
Definition Leadership

Gina Gardiner Associates - Lifestyle & Career Coaching for Hornchurch


GGA Training offers a unique suite of training options designed to help industry leaders, businesses, organizations and more to…
Make the most of your resources
Reach performance goals
Accelerate, maximise and maintain your success
We offer a wide array of virtual training formats including : intensives, masterminds, retreats, webinars, seminars and more to help you find great solutions, to reach your performance goals and achieve lasting success in today's economy.
We are currently offering our COVID-19 Compassion Rates to learn more click on the training tabs below or contact…
To browse our training hub, select the tabs below: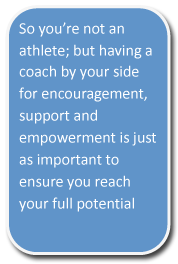 --Request Information-- Photo from Featured Project near Hornchurch

Gina Gardiner's extensive training and background in this field has led her to discover that successful coaching is about taking into account a person's life as a whole in order to tackle specific issues.

From building confidence, improving people skills and working as a team to maximising leadership, effective delegation and maintaining a healthy work life balance, Gina brings her experience as a Master Practitioner in Neuro Linguistic Programming (NLP)to empower people to overcome the barriers holding them back by identifying themselves as the solution.
Getting the most from your staff
Gina has a great interest in leadership, placing it at the heart of her life?s work. As an independent consultant, business coach and executive life coach and mentor, she has more than 30 years experience in the ongoing personal and professional development of leadership and management skills at all levels from training newly appointed graduates and corporate team building to supporting middle and senior managers.

Building a winning team of well trained staff you can rely on is key to improving all round business performance while, just as importantly, freeing up time to lead a healthy home life.

Gina tailors presentations, workshops and programs to suit the needs of individual organisations, and is valued as an on-going resource after her sessions. Working with companies small and large, her strong portfolio of clients includes Microsoft, CAPITA, The National College of School Leadership, DFES and The Cabinet Office.

To find out how Gina can work with you, call us on 01206 430297 now, or click in the header of any page to email us and arrange your FREE 15 minute initial consultation.
With her remarkable background in education and development, Gina has worked with businesses of all sizes throughout the country, and particularly in Hornchurch. Her work has involved helping organisations become teams of highly developed, highly motivated, focused people in order to make the most of the human resources that they have available.
As well as her work with employers in graduate and personnel development, Gina has worked with hundreds of individuals facing career, professional and personal issues. A major part of this work has been in helping people to recognise that they have become workaholic and helping them to put this into perspective and re-focus their lives to achieve the balance that is perfect for them. Gina also works face to face and remotely with graduates seeking to take their early steps on the career ladder, from help in deciding their direction, through CV writing and interview techniques.
Although still based within easy reach of Hornchurch, Gina's work has taken her all over the world and she has a number of books to her credit that are designed to help people help themselves. To find out how Gina can help you, call 01206 230497 or click in the header to send an email to hornchurch@ginagardinerassociates.co.uk.